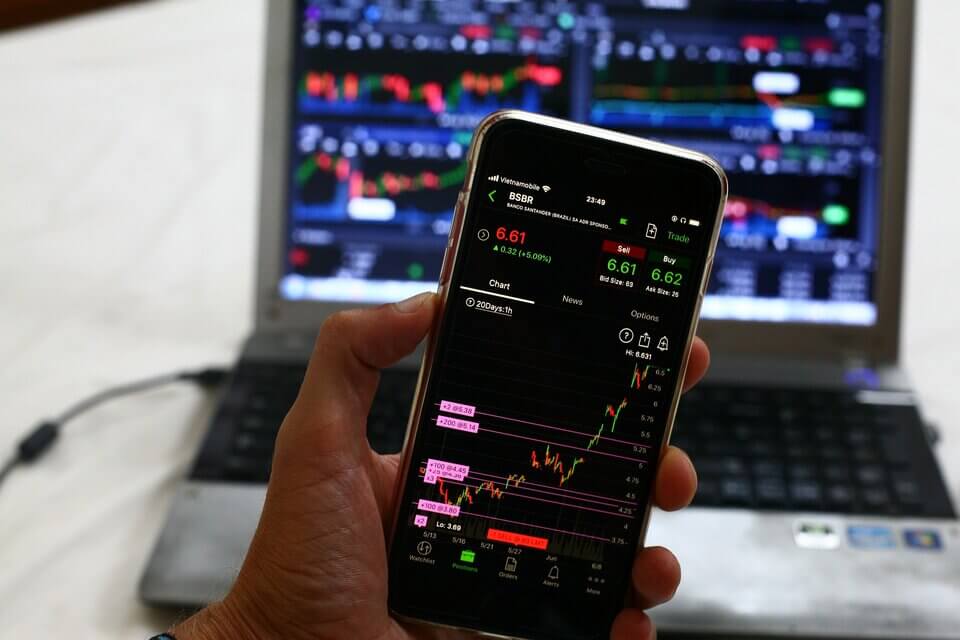 15 Best Crypto Exchanges For Trading Traditional Markets in 2023 (Ranked By Readers!)
There are many international trading brokerage exchanges that accept Bitcoin and offer the ability to trade forex and CFDs on a wide array of financial assets across the global markets.
Note that this is a curated list of the best cryptocurrency exchanges in the blockchain industry. That means we will deny all obvious scams, and instead keep listings distributed by letting the readers decide the exchange rankings through voting!
1

44

2

39

3

36

4

33

5

11

6

10

7

9

8

9

9

9

10

8
Use the filtered links below to quickly find the top-ranking exchanges on each category.

No KYC requirements
SimpleFX is a trading platform, providing fast advanced technology, great spreads, and transparent conditions. It is one of the most powerful platforms offering CFD crypto and forex trading tools. This platform is highly competitive when it comes to trading traditional markets using Bitcoin.
| | |
| --- | --- |
| Trading Fees | No fees, only spread |
| Withdrawal Limits | No limits |

No KYC requirements
PrimeXBT is one of the newest trading platforms at this moment yet it's by far the most advanced as well. This platform offers pretty much everything you could ask for, from Bitcoin-based accounts to 30+ assets to choose from, including traditional markets as well. The account creation is completely anonymous and with 100x leverage, the possibilities to maximize your gains are quite literally endless.
| | |
| --- | --- |
| Trading Fees | 0.001%, 0.01%, or 0.05% depending on market |
| Withdrawal Limits | No limits |

No KYC requirements
BYDFi (previously known as BitYard) is a cryptocurrency exchange launched in 2019. BYDFi offers margin, andderivatives trading, with relatively low fees, making it a good choice for investors who want to trade cryptocurrencies frequently, especially through more sophisticated trading.
| | |
| --- | --- |
| Leverage | Max leverage up to 200x |
| Trading Fees | Between 0.01% and 0.03% |
| Withdrawal Limits | Without KYC: 100,000 USDT / 24 hours |
| Discount Link | Get bonuses worth up to 2888 USDT! |

No KYC requirements
EvolveMarkets is still a little known Bitcoin focused broker that gives access to the global markets with institutional-like infrastructure, great liquidity, and most importantly freedom of cryptocurrencies. The platform supports both MT4, and MT5 platforms, and browser-based access with MT5 Webtrader. On top of that the platform doesn't require KYC, and offers up to 500x leverage.
| | |
| --- | --- |
| Trading Fees | 0.0035%, or 0.075% depending on market |
| Withdrawal Limits | No limits |

KYC is required
Currency.com is a highly advanced fully regulated professional financial trading platform for a wide variety of markets. The platform has access to everything from tokenized assets, cryptocurrencies, indices, commodities, stocks, and forex pairs. There are also tight market spreads of $0.05 for Bitcoin, up to 500x leverage, competitive commissions, and no hidden fees.

No KYC requirements
CryptoRocket is a crypto broker offering simple & fast access to both crypto and traditional markets. The platform uses products such as MT4 and gives users up to 500x leverage to trade.

KYC is required
EagleFX is a forex and cryptocurrency CFD trading platform. The platform offers good liquidity, generous up to 500x leverage and some of the best spreads in the industry. On top of this, they offer 24/7 live customer service, zero deposit, and withdrawal fees.
| | |
| --- | --- |
| Withdrawal Limits | No limits |

KYC is required
eToro is the world's leading social trading platform. This exchange is more focused on the traditional side, yet they do include cryptocurrencies such as BTC, ETH, LTC, and XRP. The unique thing about this platform is that you can copy-trade other profitable traders possibly making a great passive income. On top of that, eToro lets users trade a wide range of stocks using Bitcoin with no commissions needed.
| | |
| --- | --- |
| Trading Fees | 0% on stocks, varying spread for cryptos |
| Withdrawal Limits | No limits |

KYC is required
Monfex is a cryptocurrency trading exchange focused on traditional markets. Users on the platform can trade everything from Forex, Stocks, Commodities, to Indices, and with 0% fees, and low spreads.
| | |
| --- | --- |
| Trading Fees | 0% commissions, low spreads |
| Withdrawal Limits | No limits |

KYC is required
Trade8 is a trading platform focused on cryptos, stocks, and forex trading using Bitcoin. Trade8 platform offers up to 300x leverage, robust API, and zero-fee trading with the total cost being the trading spread.
| | |
| --- | --- |
| Trading Fees | No fees, only spread |
| Withdrawal Limits | No limits |

KYC is required
Avatrade is one of the fastest growing online trading portals for traditional markets, they offer access to many of the latest most innovative products such as MT4, Sharp Trader, AvaOptions and DupliTrade. Avatrade also offers over 250 FX Pairs, Commodities, Indices, Equities, Bonds & ETFs.
KYC is required
Dsdaq is an intuitive easy to use mobile-first traditional market-focused cryptocurrency exchange, and trading platform. On the exchange, users can use cryptos to trade stocks, indices, ETFs, commodities, and other assets with up to 100x leverage.
| | |
| --- | --- |
| Trading Fees | 0.02% – 0.05% |
KYC is required
ZuluTrade is one of the large copy trading focused platforms, giving users the ability to connect multiple brokers and platforms together, that can be used to trade both cryptocurrencies and the usual traditional markets.
| | |
| --- | --- |
| Trading Fees | Depends on broker |

KYC is required
FXopen is a traditional forex broker designed for retail and institutional traders, with services such as MT4 and Mt5 trading platforms. FXopen provides the ability to execute trades in currency pairs, precious metals, CFDs and cryptocurrency pairs.
| | |
| --- | --- |
| Trading Fees | 0.5% – 0.5% |
| Withdrawal Limits | No limits, except 0.95 BTC on automatic withdrawals |
KYC is required
Overbit is a Bitcoin derivative trading exchange providing access for both cryptos and traditional fx markets. This exchange does not only have an easy and flexible interface but also advance charting and leverage up to 500x offering you the top-notch opportunities to maximize your gains and potential.
Want to submit an exchange listing request? Please, fill out this form or email us at info@bitshills.com