One of the fastest and most convenient ways to purchase Bitcoin is to use a Credit Card.
However, convenience can come at a price and with its own downsides, such as low buying limits and higher fees compared to for example using bank transfer.
That being said, here are some of the best Bitcoin exchanges we recommend that allow for purchasing of Bitcoin with a credit card.
---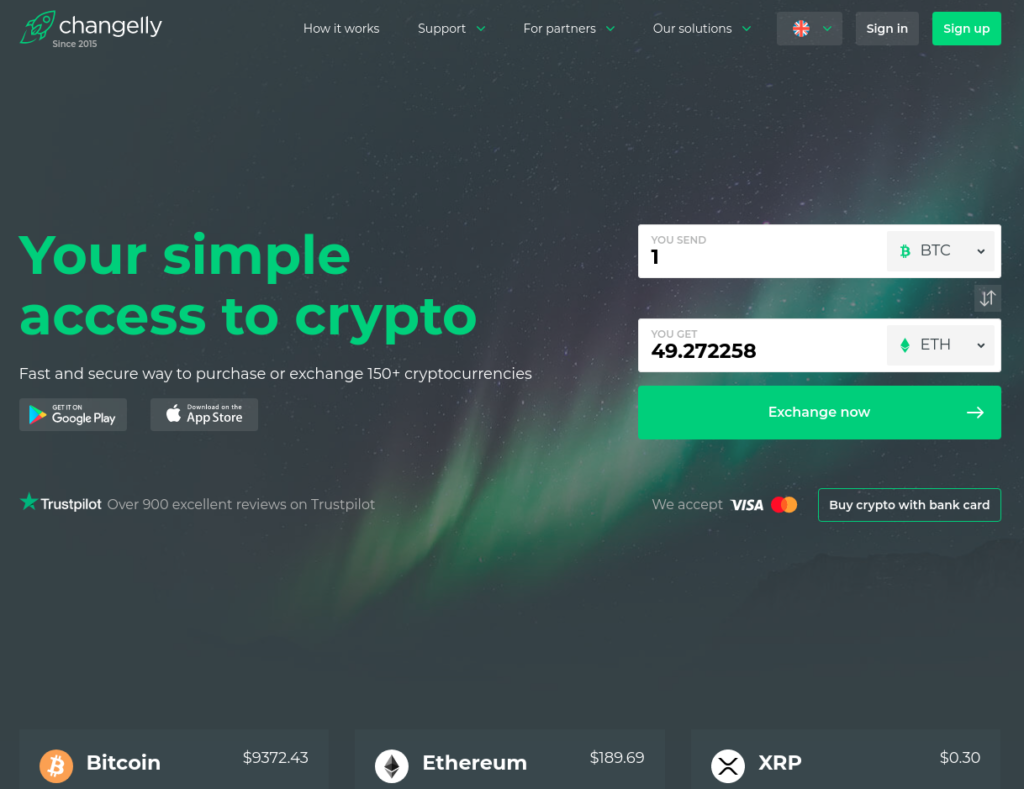 Changelly is an instant cryptocurrency exchange it is the fastest and most advanced way for you to buy Bitcoin with a Credit Card.
Buying Bitcoin on Changelly is super simple, and will take just a couple of easy steps, not even registration is required.
However, since Changelly doesn't have a hot wallet, to get started you will need to obtain a Bitcoin wallet. And this is a good thing because you want to own your own private keys and be sovereign, that's kinda the whole point of Bitcoin anyway.
After you have a Bitcoin wallet, you head to the website and simply click "Buy Crypto with bank card". From there you will choose the amount you wanna buy and the currency you wanna use, EUR or USD. After this, you will input your Bitcoin address, and make a payment using your credit card. The Bitcoin will then be transferred to your chosen Bitcoin address within minutes.
Depending on the size of your purchase Changelly may prompt you with verification window while you are making a payment. Changelly also has high limits for credit cards with the first transaction starting from $50 to $10000 with a daily limit of $20000 and with a monthly limit of $50000.
---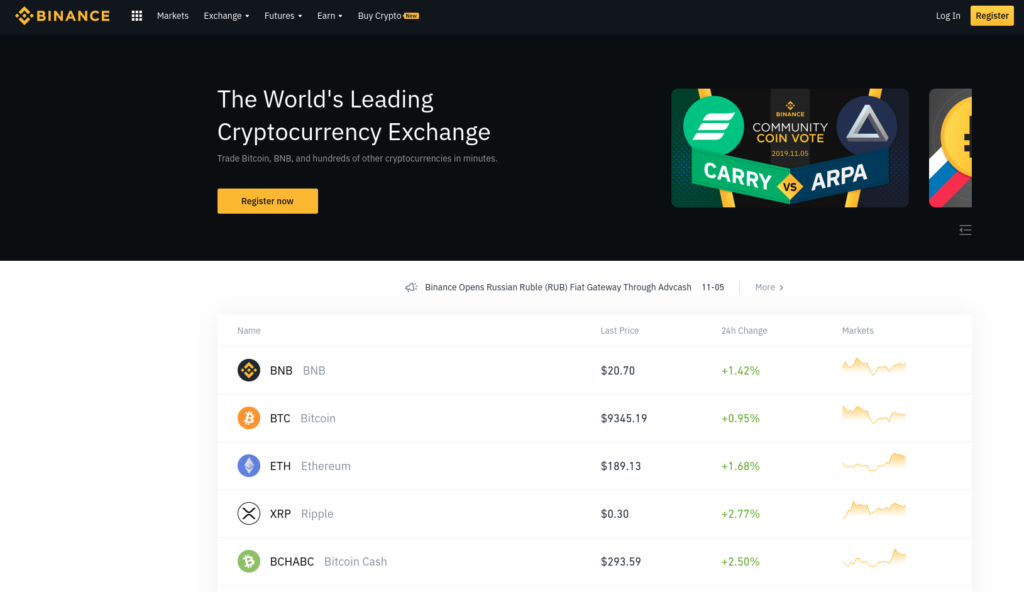 Binance is the world's largest exchange when it comes to altcoin trading, it is also both super convenient and simple to use, and you have also endless opportunities to purchase other cryptocurrencies.
To purchase Bitcoin all you do is register with your email and password, which is fast and simple, from where you can choose whether to use a credit card or bank transfer. Binance offers multiple payment channels for credit cards, so choose which one suits you best.
After you have chosen your payment channel, you choose how much of Bitcoin you wanna purchase and make a payment, the Bitcoin will be transferred to your personal Binance account in a couple of minutes.
Binance doesn't require KYC verification for total cumulative purchases below $2,500. Verification, on the other hand, increases your total cumulative purchase limit up to $50,000.
This exchange is an extremely convenient way for someone anyone to purchase Bitcoin since you do not even need to create your own wallet to do this.
However, we do not suggest you hold your Bitcoin in your Binance account because you do not own the private keys and therefore you don't own the Bitcoins.
Create a free Binance account and buy Bitcoin.
If you are US citizen use Binance.us instead.
---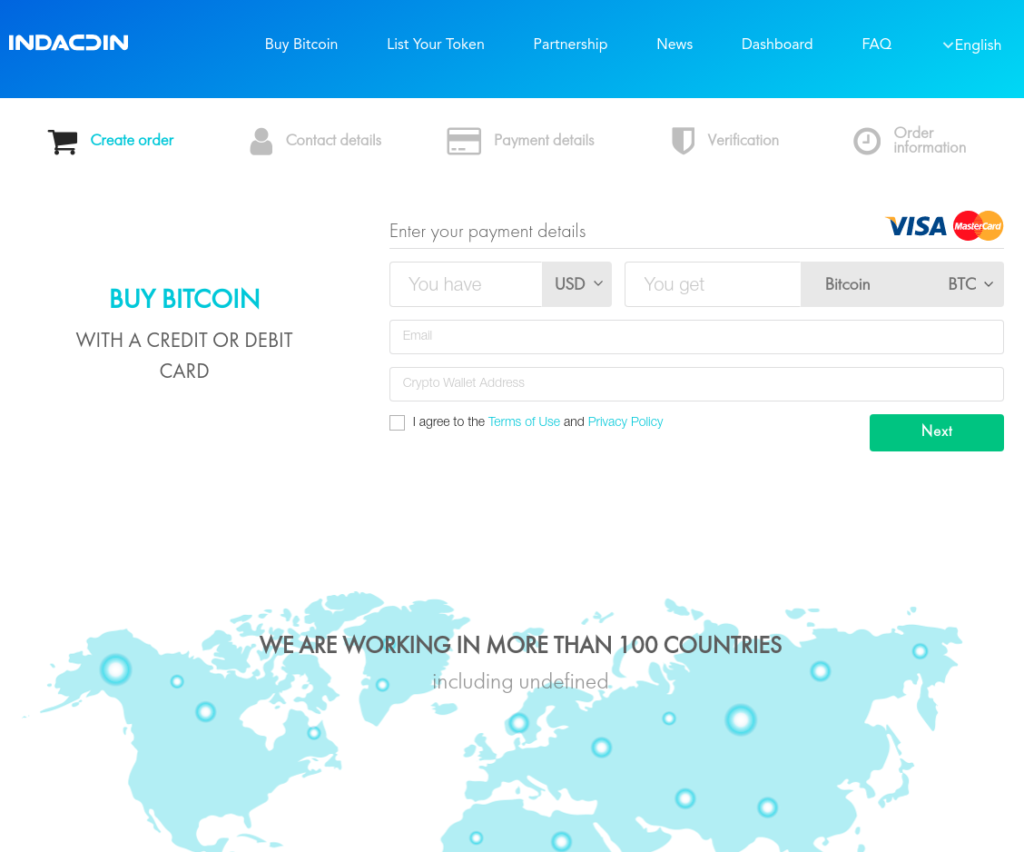 Indacoin provides an easy and simple way to buy bitcoin with Visa & Mastercard without having to register.
To get started purchasing Bitcoin with Indacoin you will need a bitcoin wallet address. After you have obtained the Bitcoin wallet address, you will head to the website and create an order.
You will start by specifying the amount you want to buy, Indacoin has a limit of $200 for a first transaction, and after a couple of transactions, this can be set up to $6000. You will then choose which currency you wanna use, Indacoin provides the ability to use multiple different currencies such as USD, EUR, RUB, GBP, CHF, AUD and few more. You will then add your email and Bitcoin addresses.
Next, you'll be prompted to provide more contact information about yourself, from where you will be able to make a payment. And after that Indacoin does require verification, this might be a bit of a hassle but the good thing it's only required once per card.
After a successful verification and checking the order details, the payment will be processed within a couple of minutes.
Start purchasing Bitcoin on Indacoin today!
---
Alternatively, you can read more exchanges guides: