Have you ever wondered what are the best-selling Bitcoin books in the market?
Whether you are a complete newbie or an old-school techie, in this article, we will go through a list of the world's most famous and well-known Bitcoin books ever written!
Here are 16+ Best Bitcoin Books you will ever read!
---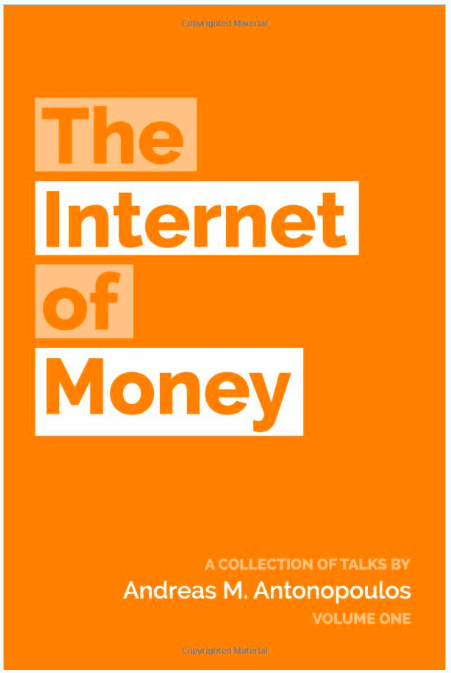 The Internet of Money is a compilation of Andreas' informative youtube and podcast talks.
While many books explain how bitcoin works, The Internet of Money dives deep and goes more into the why of Bitcoin.
This book defines what Bitcoin is and what it isn't, the reader will also learn to understand the coming technological changes of cryptocurrencies which are similar to going from horses to cars or from gas to electricity.
The book is full of deep similar philosophical examples and comparisons all related to cryptocurrencies and how humans need this technology and how it has the potential to solve many of the world's problems including unbanking the millions around the world.
Andreas M. Antonopoulos is a best-selling author, speaker, educator, and one of the world's foremost bitcoin and open blockchain experts. He has several popular Bitcoin and crypto industry-related books including The Internet of Money ( Volume 1, 2 and 3), Mastering Bitcoin, and Mastering Ethereum.
---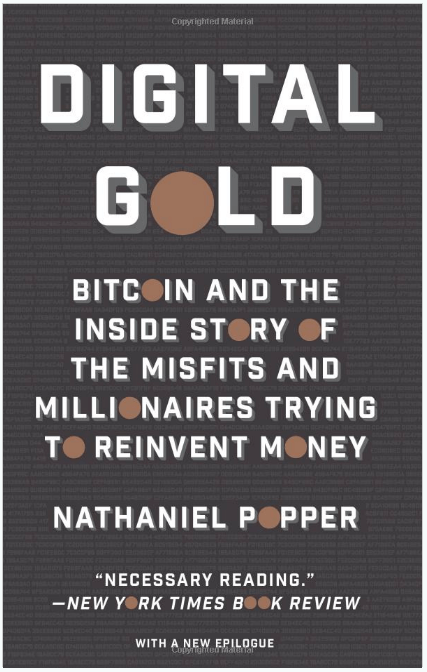 Digital Gold by Nathaniel Popper is almost like a fiction type thriller book with an incredible story and plot twists.
The book goes back to conversations of the pseudonymous inventor, Satoshi Nakamoto, and countless of other key people such as Hall Finney, Gavin Andresen, Ross Ulbricht, Charlie Shrem and many more. The story has everything from powerful organizations, to murder, drug trade, blackmail, and of course how the decentralized revolution of money begins.
Popper is a technology reporter for the New York Times and is well-known in the crypto space for being the author of Digital Gold.
---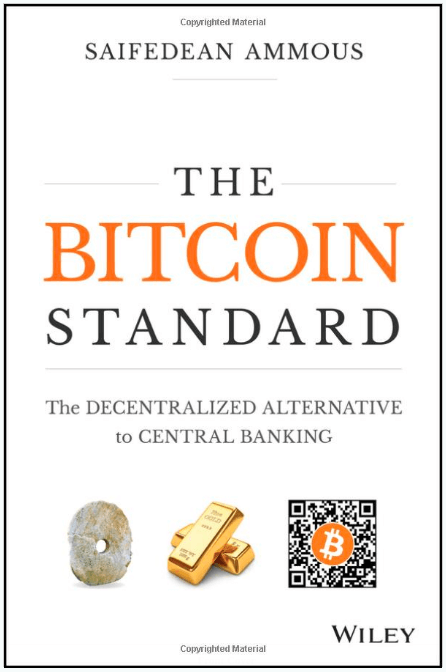 The Bitcoin Standard is one of the most frequently cited Bitcoin books by many crypto enthusiasts, the book is designed to help readers gain an in-depth understanding of the history and evolution of money.
This book is excellent for anyone interested in the history of money it explains the financial economics of money, it defines what money is and what it is not, it shows the reader why gold was such a good foundation for money in the past, and what are the benefits and differences of hard money on a society at large.
---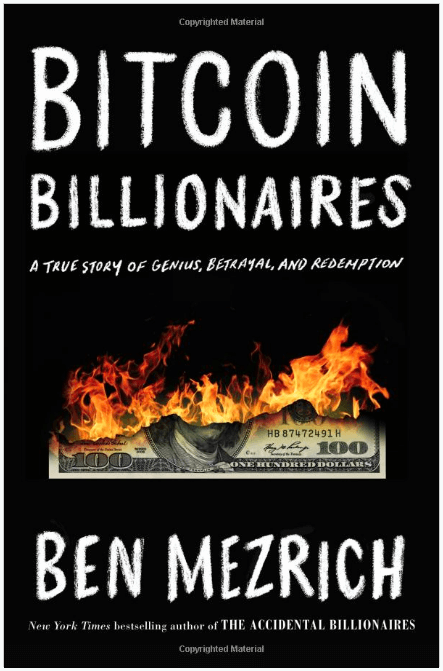 Bitcoin Billionaires is a true story based on the Winklevoss twin's journey through the cryptocurrency space.
The book goes on to a wild and crazy ride about Winklevoss twins and how after they had reached a multimillion-dollar settlement with Zuckerberg end up on a business journey discovering Bitcoin and cryptocurrencies.
The Winklevoss twins were convinced Bitcoin will be the next big thing and decided to invest huge sums into it ending up acquiring over 1% of the total supply, making them one of the largest known bitcoin holders in the industry.
---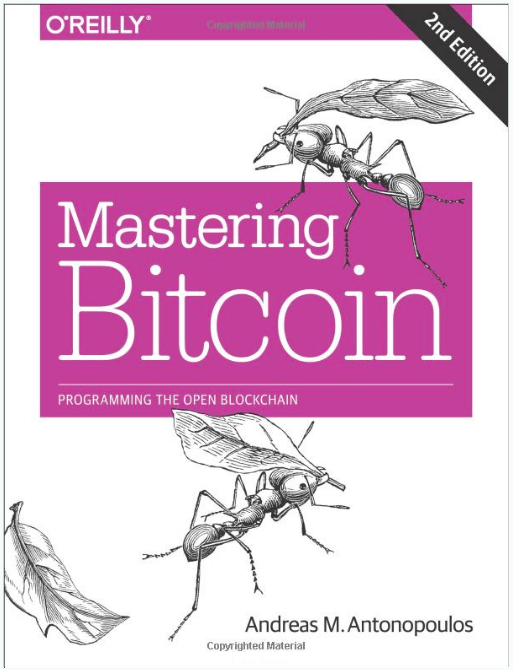 Mastering Bitcoin is one of the most advanced technical books regarding blockchain technologies.
The book is designed for programmers interested in cryptocurrencies and open blockchains. It offers deep learning for readers introducing everything that Bitcoin and open blockchain are capable of.
With extremely useful and simple straightforward examples, this book will blow the reader's mind and help the developers to create the blockchain applications they desire in the industry.
---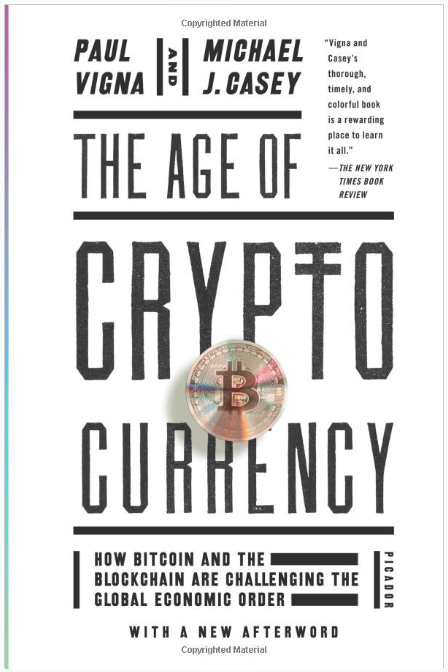 The Age of Cryptocurrency is an informative book regarding Bitcoin and cryptocurrencies.
If you are new to Bitcoin, and not convinced about all the excitement, this book will alleviate the buzz words and everything that is happening with bitcoin and cryptocurrencies.
After reading the age of cryptocurrency, the reader will understand that blockchain technology is not just another gold-rush but truly innovative technology that is bound to change every aspect of money and banking and will influence all living beings on earth.
---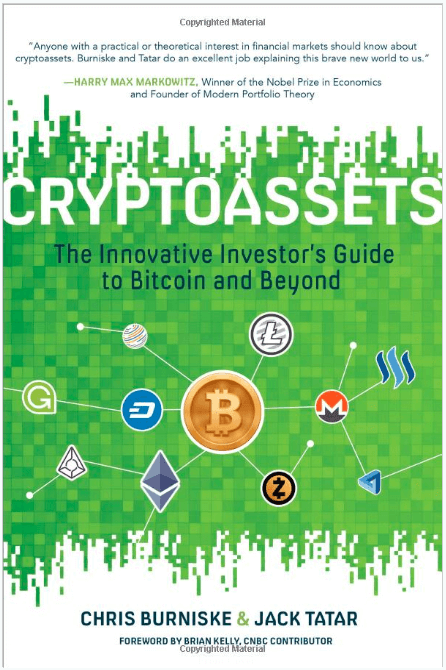 Cryptoassets is an intelligent guide designed to help to invest in cryptocurrencies.
Whether you are a traditional investor, or a noninvestor interested in investing in Bitcoin. This book goes on and helps the reader to define crypto assets and apply the standards of how to evaluate all the different investments regarding cryptocurrencies. It uses historical data, equations, graphs and more to teach about crypto markets in general.
---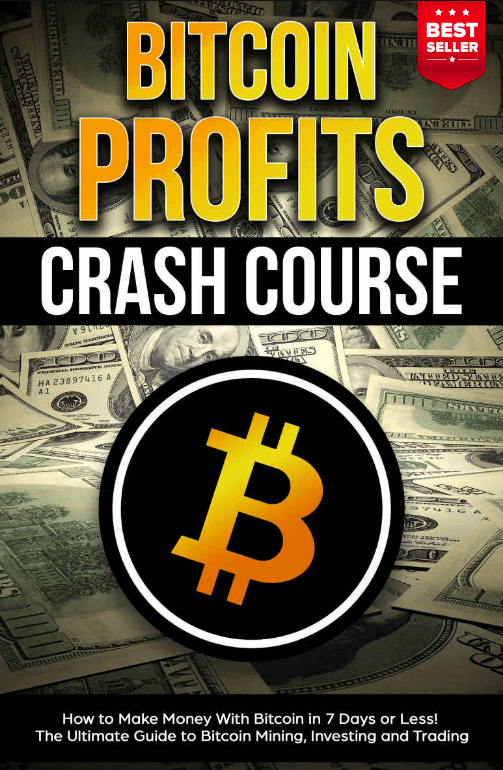 Bitcoin Profits Crash Course explains why Bitcoin is more powerful money.
This book helps the reader to understand what is the difference between fiat and gold-backed currencies, what makes bitcoin so powerful form of money, and why it is bound to destroy the current dollar hegemony. It also gives a straightforward path to safe investing in the worldwide speculative markets.
---
The Book of Satoshi, the collected writings of Satoshi Nakamoto, creator of the bitcoin.
The Book of Satoshi gives an inside look into Satoshi Nakamoto's mind and writings within forums and online communities before he disappeared from the public eye.
The Book of Satoshi is an excellent choice for anyone who wants to understand more about cryptocurrencies and specifically the motivations of Satoshi Nakamoto.
---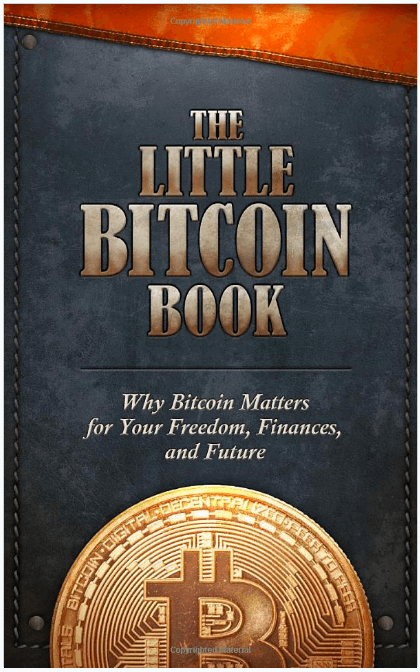 The Little Bitcoin Book describes any newcomer why exactly Bitcoin is here to stay.
This book is small by design and goes straight to the point, it gives clear, simply written explanations for basic questions regarding Bitcoin. The book is a great introduction to those who are interested in learning about Bitcoin since it goes through what money is, the economics of money, it touches on trading and volatility and answers the most common questions giving the reader plenty of knowledge and additional resources to learn more about the crypto economy.
---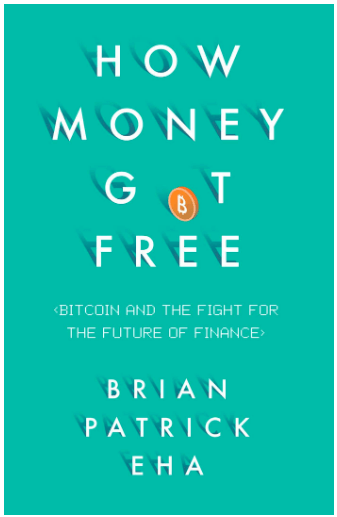 How Money Got Free is a well-written non-fiction thriller like masterpiece.
The book describes the mysteries of Bitcoin and cryptocurrencies through personal stories of key people involved within the cryptocurrency space. This book is designed in such a way that even a complete beginner will after reading know plenty of stories that can be shared and told going forward.
---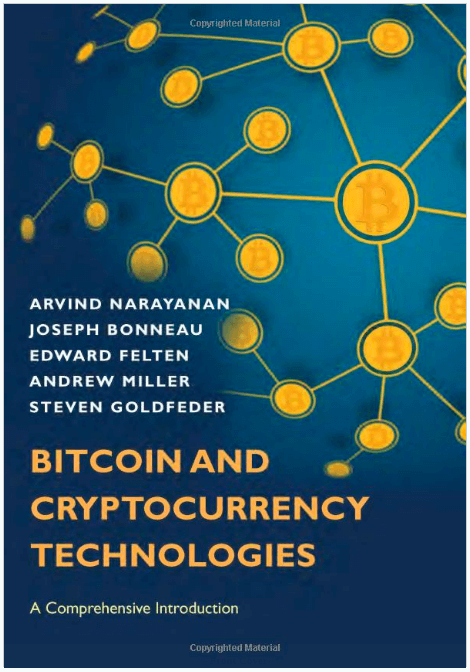 Bitcoin and Cryptocurrency Technologies is a perfect introduction to Cryptocurrency space.
The book gives a well written comprehensive description of blockchain technology and everything related to it. It not only covers the programs used to maintain the system but also gives the reader intelligent insight into security, risks, and what it takes to maintain the system, and the economic models of Bitcoin. However this book is a bit more technical and not for beginners, it goes well above simply explaining Bitcoin by going through every technical aspect of it in detail.
---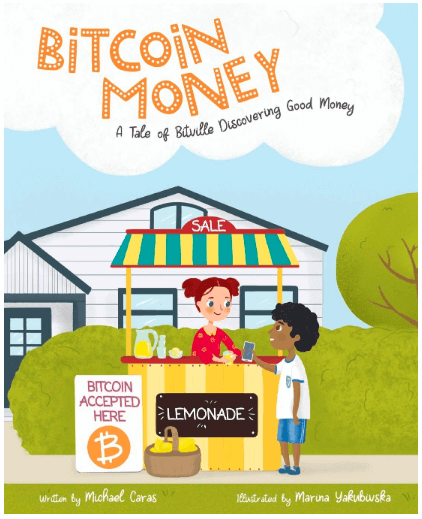 Bitcoin Money is a story for all ages which helps answer the question "Why Bitcoin?"
Bitcoin with its economics and technical standpoints can be a very complex topic to break down for most of us. This book, however, presents ideas wonderfully in such a way that even kids as young as 6-year-olds can understand. A perfect way for parents to introduce complex Bitcoin ideas for children.
---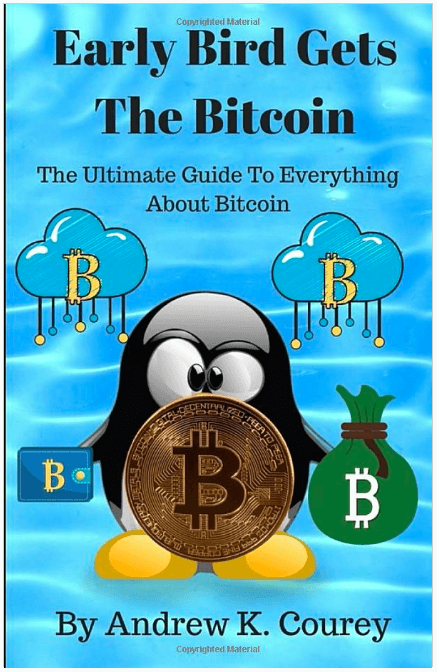 Easy to understand the introduction to Bitcoin and cryptocurrencies.
This book is written by a young author who breaks down the complex words and facts of cryptocurrencies in such a way that it is fun and enjoyable to read for all ages. The book is perfect for youngsters and all of those who want a simple explanation for questions regarding Bitcoin and cryptocurrencies.
Full Disclosure: BitShills got an affiliate partnership with Amazon, and will receive a commission if you click our links above and purchase products.