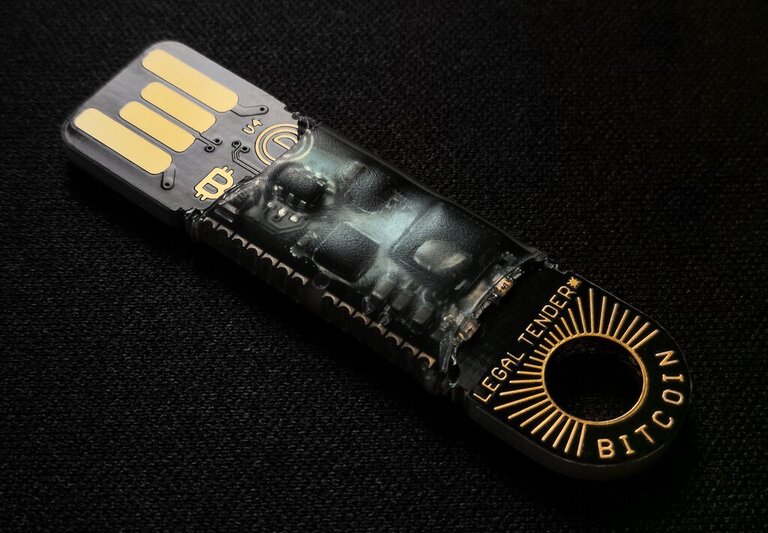 15 Elite Cryptocurrency Hardware Wallets for Maximum Security in 2023
In the realm of cryptocurrency, securing your digital assets is paramount. A hardware wallet, a physical electronic device, offers one of the most secure methods to safeguard your investments against online threats.
These compact and portable devices vary in design but share a core function: they store your private keys offline, providing an impenetrable shield against unauthorized access. With a hardware wallet, your digital currency is stored in 'cold storage,' isolated from the online environment yet accessible for transactions as you need.
Advanced encryption ensures that even when you connect to the internet to manage your funds, your private keys remain protected within the device. Whether you're looking to store a sizeable cryptocurrency portfolio or just starting out, a hardware wallet is an essential tool for any prudent investor in the digital age.
Your Digital Fort: Top 5 Cryptocurrency Hardware Wallets
Use the filtered links below to quickly find the top-ranking wallets on each category.
Explore the Spectrum of Secure Hardware Wallets

SexuX is a hardware wallet supporting over 1000+ different cryptocurrencies, including Bitcoin, Ethereum, Litecoin, Doge, and many others. Managing your cryptocurrencies happens with a mobile phone using either Bluetooth, or USB connection. The wallet can store up to 500 different accounts, while keeping your private keys securely encrypted within the device itself. SexuX not only can store your funds, but you can also connect with the latest Ethereum defi applications easily using WalletConnect.
As a bonus for our readers, you can get up to 10% or 15% off your order from SecuX by entering the coupon codes at checkout at SecuX online shop: shop.secuxtech.com
| | |
| --- | --- |
| To Get 15% off use coupon code: | " bitshills " for SecuX V20 and W20 hardware wallet |
| To Get 10% off use coupon code: | " bitshillsw10 " for SecuX W10 hardware wallet |

Keystone (Previously Cobo) is all in one Bitcoin hardware wallet solution for those who are serious about safeguarding their cryptocurrencies. The complete Keystone Vault pack includes everything from hardware device to stainless steel cold storage tablet. The hardware device itself is completely air gapped meaning it eliminates all the possibilities for hackers to use technologies such as WiFi, Bluetooth, NFC, USB, and so on, and instead, it uses QR codes to confirm transactions. And the stainless steel cold storage memory tablet can resist natural incidents such as fire, water, and shocks.
To learn more read both of our reviews written about Cobo:

Ledger is a hardware wallet manufacturer that offers some of the lowest-priced devices in the market. Their software offers a wide variety of services from multi wallets to managing, tracking and trading your coins. This is a great choice for anyone just starting out with hardware wallets.

Trezor was the first hardware wallet manufacturer in the world. They released their flagship product in 2013, and since then have come up with a bunch of new devices and products to store, manage and trade your coins. Trezor is arguably one of the key leaders and most popular choices in the industry and therefore a top-notch pick for anyone looking to store their coins.

SafePal is the first hardware wallet invested and backed by Binance. This unique piece of a device can be paired together with your mobile phone. It has a functional 1.3? inch high-resolution screen to show every detail of your assets. You can scan your transactions, and manage over 1000+ assets all while keeping your funds secure and offline. This is a perfect crypto management combination for the masses.

BC Vault is a multi-cryptocurrency hardware wallet designed with true safety in mind. The way BCVault actually works is that it encrypts the private keys on the devices RAM itself, which you can then backup either on paper, SDCard, or send directly on your email. The wallet ships pre-loaded with 1 BTC, and If you manage to break the encryption it's all yours. And on top of being able to easily manage all your cryptos, the device can also be used as a UF2 authenticator with the usual web services.

BitBox is an open-source hardware wallet designed to protect your assets with the latest Swiss-made hardware. This wallet supports BTC, LTC, ETH, and ERC-20 tokens, and uses OLED display and invisible touch sensors which makes it convenient and simplistic choice.

Opendime which is the true cypherpunk Bitcoin credit stick is a small USB device that allows you to transact and spend Bitcoin like cash. You can connect the device with any pc to check balance and pass it around multiple times without having to worry that someone can steal the funds afterward. The way Opendime works is that it keeps Bitcoin private keys in the device, and in order to use the funds the device seal must be broken, in other words, you must destroy the device in order to spend the funds.

KeepKey is a hardware wallet coming from ShapeShift, their device offers a web-based interface and acts as a multi-wallet for all major cryptocurrencies. This is a great choice because of how well it's connected to ShapeShift's and what this combination can offer.

Bitfi is a new unique crypto hardware wallet. This device is different from all the rest since it doesn't store your private keys at all. Instead, it lets users create signing requests through the device with a pin code and passphrase, while simultaneously calculating the private key and then destroying it immediately. This is truly a unique perspective since the device acts as a private key generator and not a wallet. This way users can stay safe even if someone manages to access the device by hacking or other malicious activities.

Keevo is the link between security and convenience. The wallet uses multi-factor, multi-signature two-chip architecture, and with a master key never leaving the device. Keevo has multiple factors for keeping your assets secure, pin code, your fingerprint, and the device itself, all from which you can always recover the wallet seed. On top of this, Keevo is an excellent choice for managing someone's assets, as it is the first hardware wallet offering a beneficiary solution, meaning someone else can encrypt their private keys on your device.

BitLox is an open-source hardware mobile Bluetooth wallet designed to fit your pocket. The device is lightweight and comes with a convenient display, it also has many build-in hidden features such as emergency PIN to wipe all user data and it comes with a leather protection case.


CoolWallet is a unique hardware wallet designed with mobility on the mind. This wallet uses a combination of mobile phone and hardware through Bluetooth. It lets you track your expenses, spend and receive cryptocurrencies, and has biometric and physical F2A to ensure your security, all this while also keeping your funds offline. CoolWallet is probably the best choice for someone who is traveling a lot or just happen to be always on the go.

Ellipal is a completely isolated offline hardware wallet. The wallet is designed in such a way that it won't connect to any network device or use any wireless or physical connections such as Bluetooth or USB, instead, the air capped device uses verifiable QR codes to verify transactions. This way no information can be stolen from it through the network nor it can be controlled remotely, making it one of the most complete protection wallets against hackers. Ellipal is also dustproof and waterproof and comes with a strong metal casing designed to resist against any physical abuse.
Want to submit cryptocurrency wallet listing request? Please, fill out this form or email us at info@bitshills.com