The following demonstrates how to set up an Electrum Wallet.
Alternatively, check best Bitcoin wallets for more choices.
To get started we must head to the Electrum website and download the wallet.
In this guide, we are using Electrum-3.3.8
It is recommended that you verify the GPG signature for the file. Verifying the files means you check the authenticity of the file, by observing whether the developer has signed the file with his public key or not. Here are tutorials separately for that: Windows, MacOS
Although the Electrum website and files are probably all safe anyway..
For the purpose of this guide, we will do the absolute simplest installation, to simply get you started with your very own Bitcoin wallet.
The electrum wallet may look super simple, but let me tell you something, it is actually one of the most advanced wallets in the industry.
The capabilities of this wallet are really good, and you can spend a lot of time by simply learning what it is actually capable of.

That being said, let's get started.
After you have downloaded and installed the Wallet, you will end up with this.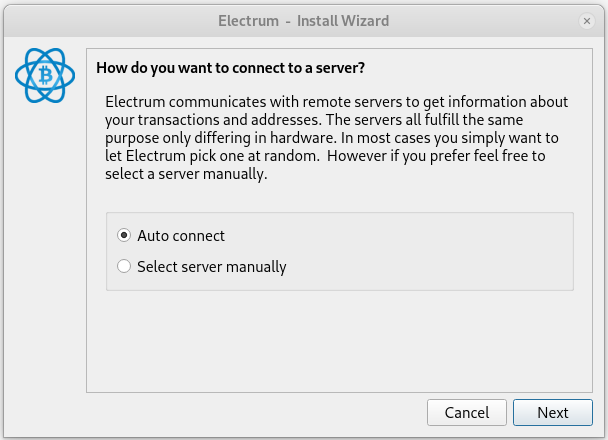 Choose Auto connect and click Next.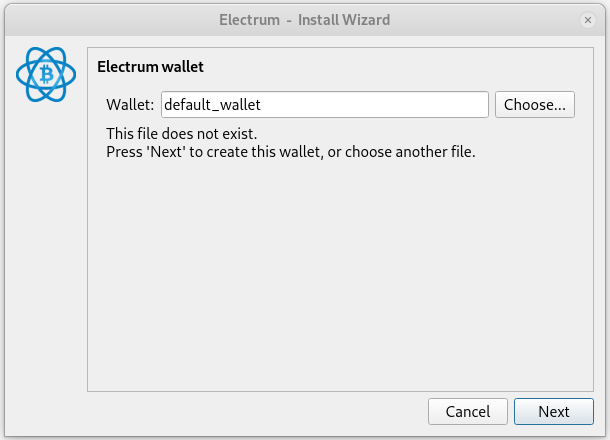 Name your wallet file.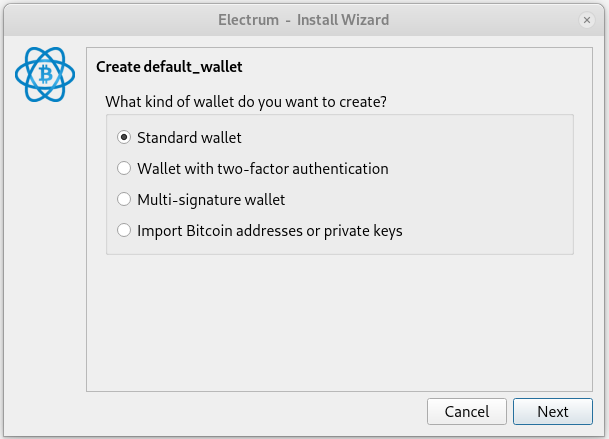 Choose Standart wallet.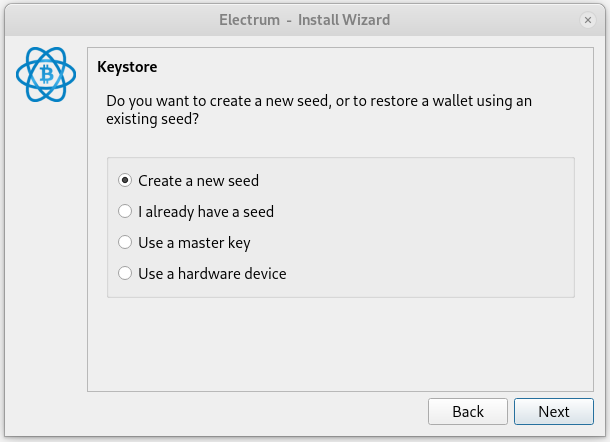 Create a new seed.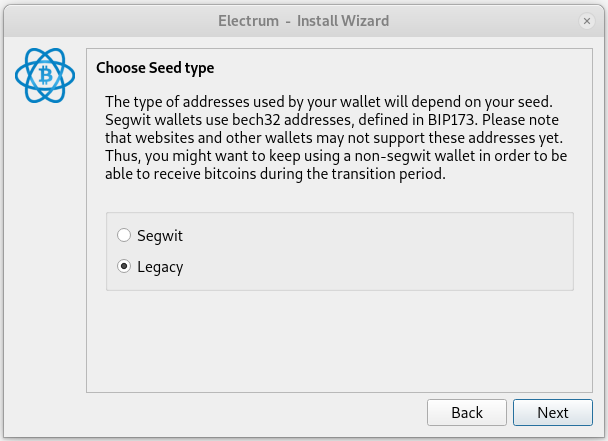 Choose Legacy.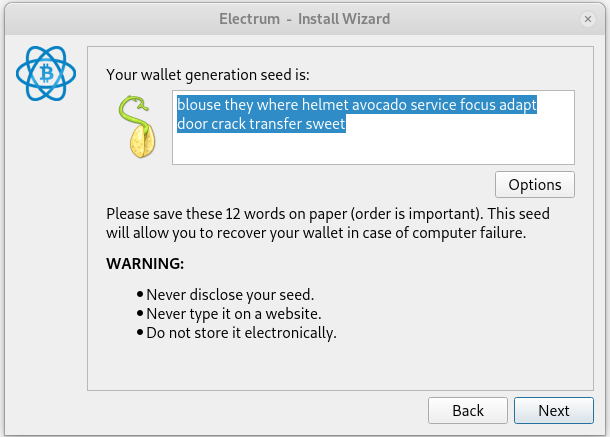 Copy the exact order of the words somewhere safe, (this is very important), the "seed" will recover your wallet in case your computer breaks down, or something goes wrong.
If you lose this seed, you lose your coins forever!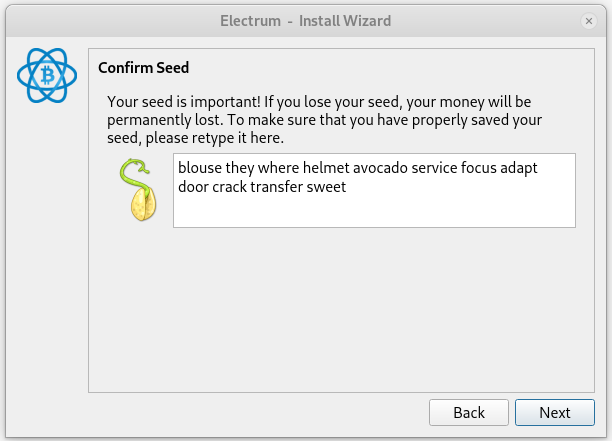 Paste the seed which you just stored somewhere safe.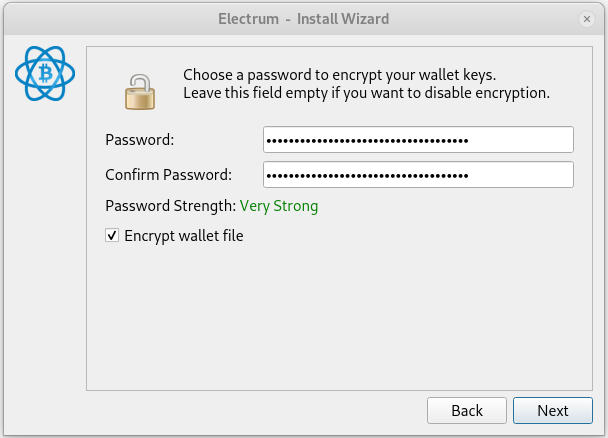 Choose a strong password for your wallet, and make sure to encrypt the file as well.
Obviously you want to back up the password as well!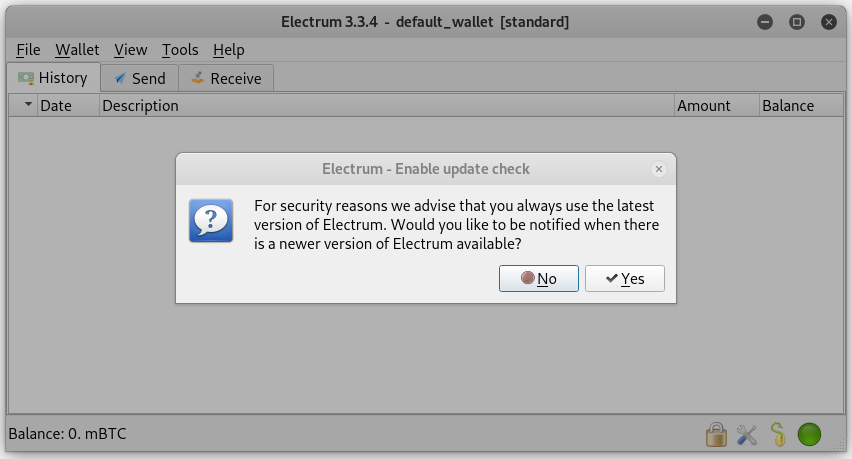 Click Yes.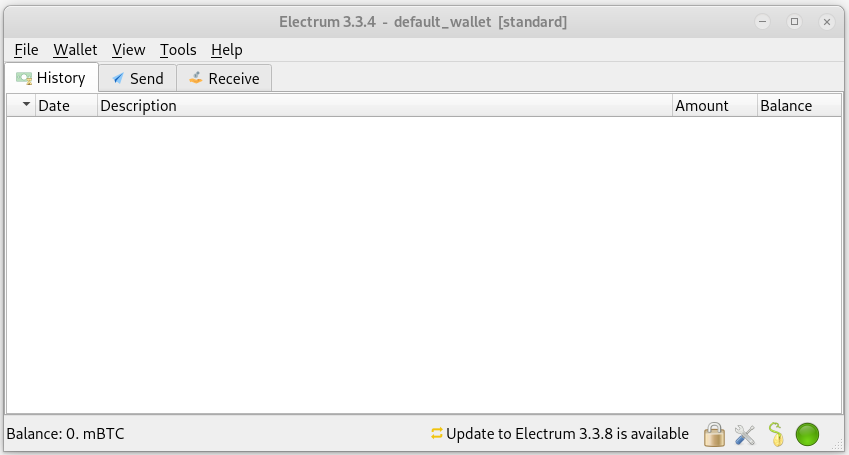 And that's it, you have now created your very own secure Electrum wallet.
From here you can both receive and send Bitcoins, view wallet addresses, watch your transaction history, and much more.
The way electrum works is that it generates multiple addresses and private keys from the seed, so essentially your seed is your access to your Bitcoins.
If you lose your seed, you lose your Bitcoins forever, and there is nothing anyone can do about it.
The most important part of handing Bitcoins is that you need to back up your seed and protect it with your life.
Now that you have a Bitcoin wallet, you may want to learn How to get started with Bitcoin.