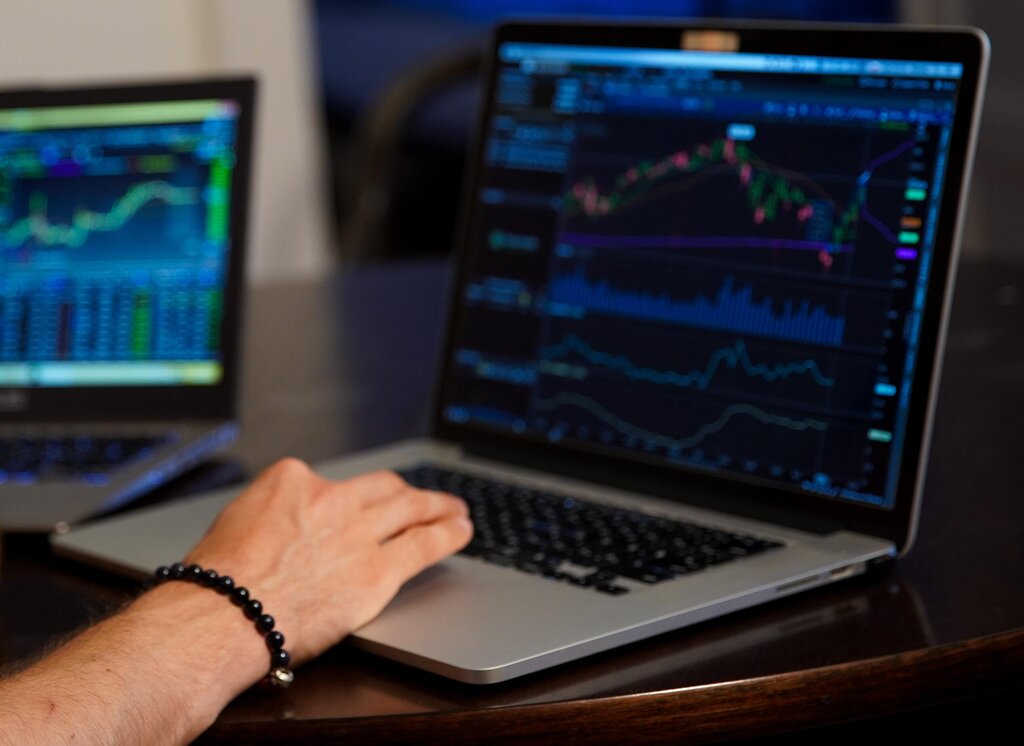 13 Best Advanced Crypto Trading Terminals in 2021 (Ranked By Readers!)
Advanced crypto trading terminals provide access to various markets all from one trading window. These are top-notch services for any truly profitable trader, as they simplify trading on various cryptocurrency exchanges.
No more you are required to log into tens of different crypto exchanges and instead you can execute all your trading plans from one intuitive easy to use platform.
1

15

Altrady

2

14

Coinigy

3

12

HyperLinq

4

10

CryptoView

5

9

Quadency

6

7

Bitsgap

7

7

BitCopy

8

6

Aluna Social

9

6

Cryptowatch

10

5

Exchange Valet
Use the filtered links below to quickly find the top-ranking services on each category.
Altrady is an all-in-one cryptocurrency trading terminal, that gives users access to a range of exchanges, that you can synchronize with, track your performance, and create trades through the platform. Altrady not only allows the connection of multiple exchanges, but also comes with multiple advanced trading features, such as fully customizable charts, unlimited alarms, breakeven calculator, and more. Additionally, users can also access the original CryptoBaseScanner signal service with the same subscription.
Use voucher code: bitshills, and get 30% + 10% = 40% discount!

Coinigy is an all-in-one cryptocurrency trading platform designed for serious traders that want only the best. The platform is great because it offers desktop and mobile app and lets you trade over 45+ crypto exchanges from just one secure account.

HyperLinq is a multi-exchange cryptocurrency trading terminal. That allows traders to add a variety of additional tools to their trading arsenal. Some of these tools include advanced order types, unlimited alarms, break-even calculator, and more.
CryptoView is an advanced cryptocurrency trading terminal with multi-exchange portfolio management. This platform can be connected to over 10+ exchanges, it offers Tradingview charting, multiscreen setups, unlimited alarms, and more.

Quadency is a new advanced cryptocurrency automation terminal based in New York. The platform offers a variety of automation from ready-made market maker bots to Tradingview integration and python scripting tools.

Bitsgap is a new cryptocurrency trading terminal for managing your crypto assets all from one place. The platform is specialized in automated grid bot strategies, arbitrage opportunities, and a different set of order types.
BitCopy is a copy trading platform, which allows anyone to easily start following professional traders to generate their own profits. The platform connects with Bybit, Deribit, FTX, and OKEX.
Aluna Social is an intuitive trading terminal and social copy trading platform, it provides API access that can be integrated with several top crypto exchanges.
Cryptowatch is a Kraken-owned and operated premium charting service for holders of all kinds. Cryptowatch provides both free and subscription-based plans, the platform gives real-time access to cryptocurrency market data, charting, and trading services for over 25+ leading exchanges.
Exchange Valet is a desktop app available on Windows, Mac, and Linux. It is not necessary a trading bot, but an advanced trading terminal.

Kattana is a free to use professional cryptocurrency trading terminal for traders and investors. This platform allows traders to create multi-layout fully customizable charts, multiple exchanges, portfolio tracking, and more.
LCX is a multi-exchange crypto trading terminal that gives access to over 16 exchanges, totaling over 5249 trading pair, with smart trading tools and portfolio management. Note that this platform requires KYC to use.
Want to submit cryptocurrency services on this list? Please, fill out this form or email us at info@bitshills.com