This is a curated list of over 90+ best crypto services in the blockchain industry. These services consist of a variety of different companies that accept cryptocurrencies.
Some of these services are; Web Hosting, Payment Processors, Bitcoin Debit Cards, Charting software, Trading Bots & Terminals, P2P Lending & Savings Accounts, Poker, Bitcoin Reward Programs, VPN, and the list goes on…
---
Payment Processors
Bitcoin payment processors/getaways allow individuals to easily accept Bitcoin from their websites and on their businesses. The top-notch crypto payment services can, therefore, offer both convenience and an ability to become fully sovereign.
If you are new to cryptocurrency and want to learn how to accept Bitcoin from your website, you can read our article on how to accept Bitcoin as a business. As it will explain it all in a simple step by step manner, using two of the industry's best Bitcoin payment getaways.
Coinpayments is a payment processor designed with the merchant users as the key focus. Merchants can buy, sell and exchange digital assets, accept bitcoin and over 1280 altcoins as payment for their products and services. They have over 2,427,500 merchants spread across 182 countries around the world making it the most inclusive multi-cryptocurrency platform on the market.
---

Blockonomics is a non-custodial Bitcoin payment getaway, meaning they do not hold your funds but act only as a service provider. This is a great choice for anyone wanting convenience but still controls over their coins. Payments go directly to your wallet, they are segwit ready and no documentation is required to start accepting payments. On top of this, they have wallet watchers to help you keep track of your balances and 24/7 customer support.
---

Coingate is a major getaway to Bitcoin and altcoin payments. The platform is fairly popular among the crypto space, it lets anyone start accepting Bitcoin and over 50 other cryptocurrencies in their business with a few easy clicks. Coingate also operates as an exchange so users can purchase Bitcoin instantly as well.
---

BTCPay Server is the ultimate Bitcoin payment processor. This Service is completely a self-hosted, meaning no third party, it's also open-source secure, private, censorship-resistant and free. However, this platform requires quite a learning curve and is not for most people just starting out.
---
Lamium is the world's first decentralized crypto payment processor that lets you pay your bills, invoices, and online-orders with bitcoin or dash in just 5 easy steps.
---
Bitcoin Debit Cards
Bitcoin debit cards are the must-have crypto services for every true crypto enthusiast, each crypto debit card comes with its own bonuses. And it's actually pretty smart getting all of them for more options and convenience.

Advanced Cash Is easily one of the world's most advanced Bitcoin debit card solutions today. The company has a reputable background in the industry, the card is available worldwide, accounts can be registered for both individuals and companies, ATM withdrawals can be done in any currency, there are no maintenance fees, and delivery is absolutely free as well. When ordering a card, you can choose between EUR, USD or RUB currencies or you may as well order them all. On top of funding your account with Bitcoin, you may also use one of the many other funding methods such as Visa, Mastercard, American Express, SEPA, and many more. ADVcash is definitely our favorite when it comes to Bitcoin debit cards.
---

Skrill is a long-standing traditional focused business that offers a range of financial services with fast and secure online payments of all kinds. Skrill makes it easy for anyone to exchange over 40+ fiat currencies to cryptocurrencies instantly, and Skrill prepaid MasterCard is available for the customers within the Euro Payments Area + a few other countries. You can use and spend the card abroad everywhere where Mastercard is accepted, and the card can be denominated in EUR, USD, GBP or PLN currencies.
---

Wirex is the top-notch Bitcoin debit card choice for all EU citizens, they have a great inbuilt app to manage over 20 digital and traditional currencies including BTC, ETH, LTC, EUR USD and much more. Not only that Wirex lets you earn 0.5% cashback in BTC every time you spend using Wirex card. You can also exchange currencies back and forth, and by adding your personal debit card you can also purchase Bitcoin right from the app. all in all, Wirex is truly an amazing experience for handling all of your cryptos online.
---

Revolut is a great choice for all EU members, you can spend your cryptos aboard in over 150 currencies with a small 0.5% flat fee or withdraw from ATM up to 200€ per month for free. Whether you are looking for personal or business accounts they have it all figured freeing your time and making accounting easier.
---

MCO is a high reward Bitcoin debit card solution available for US citizens. This platform is unique in the sense that it offers some of the highest cashback rewards in the industry, the cards are made up of composite metal, and can be acquired for free as well. To get a card for yourself you need to purchase MCO tokens and commit to staking them for the next 6 months.
Sign up and get a bonus ($50 USD in MCO)
---
Crypterium is a Bitcoin debit card available worldwide, no matter where you reside, the card will be delivered to wherever you are. Crypterium payment system, unlike most competitors, works under Unionpay, and the card can be topped up with various cryptos such as BTC, ETH, LTC, and CRPT.
Get Crypterium card, use code "xcs94" to receive 5$ and try it out!
---

Bitwala is one of the first crypto-friendly banks in the industry. They provide a variety of services from unique IBAN bank numbers that can be used like regular banks to Bitcoin debit cards and Bitcoin interest accounts.
Get free Bitcoin debit card and free €30 bonus!
---
SpectroCoin is a Bitcoin debit card available in Euro currency and can be accessed on over 30 countries. The SpectroCard can be loaded in various different cryptos including Bitcoin, Ether, XEM, and Dash.
---
Cryptopay is a Bitcoin wallet and prepaid card available in Russia which lets you manage your Bitcoins with ease. Convert your cryptocurrencies into USD, EUR or GBP withdraw at ATMs and shop worldwide.
Get a 25% discount on your Cryptopay prepaid card!
---
P2P Lending / Savings Accounts
P2P crypto lending & savings accounts. Whether you are looking for a business loan or a significant passive income for your long term bitcoin holdings. These are some of the most useful services to do that.
BlockFi lets you earn interest, borrow USD, grow wealth, and do a lot more with your cryptocurrencies. They make it possible to earn up to 8.6% compound interest annually.
---
Nebeus offers a variety of financial services that allow users to realize the full value of their cryptocurrencies. such as instant withdrawing on bank cards anywhere in the world and crypto savings account which lets users earn up to 8.45% interest on their investments.
---

Coinloan is a peer-to-peer lending platform providing crypto loans that are backed by crypto assets. Based in Tallinn this platform has a unique model making it different from the crowd.
---

Bitbond has been around for a while it is a peer-to-peer crypto lending platform that operates globally for small business loans. Bitbond has transparent pricing and low fees. Interest rates start at just 1% per month. Whether you are a borrower or lender, they have it all figured making investing easier and giving you access to instant financing.
---
Constant is a peer to peer collateral-based crypto lending platform. The platform lets users invest the way they want, without minimum capital, at the same time borrowers can borrow without limits, and with their own fixed rates. With the service, you can earn up to 9% annually, and withdrawn anytime.
---

Salt is the original crypto-backed p2p loan platform. The platform lets you invest and monitor your loan-to-value ratio and loan collateral details on the go. Borrowers can loan for both account types both business and personal. And, if you were new to the platform you can earn 50 dollars for free! Note that Salt is not available in all jurisdictions.
Get a loan through Salt, and earn 50 dollars for free!
---
Celcius Network lets you earn interest on your crypto and instantly borrow against it. Celsius Network also shares up to 80% of its revenues with the Celsius community depositors in the form of weekly interest payments. All users can earn up to 10%.
Sign up on Celcius using code "1752259f17" and receive $10 for free!
---

YouHodler is a fresh crypto focused lending platform providing a variety of services to boost cryptocurrency hodlers income and hedge their portfolios with products such as crypto backed loans, multi hodl, turbocharge and up to 12% interest on a variety of coins.
---
Bankera Loans is a crypto-backed credit line service that allows users to get competitive loans with flexible repayment programs. The platform is owned and operated by Spectrocoin, which well known and established old school crypto company.
---

BTCPOP is a marketplace providing peer to peer reputation based crypto loans. Users can exchange, borrow, loan, stake and fund their business through the platform.
---
XCoins is another peer-to-peer lending platform that operates more like an exchange giving you access to either lend or buy bitcoin via a credit card or PayPal.
---
Advanced Trading Terminals & Bots
Advanced crypto trading terminals & botting services.
Cryptocurrency trading bots can automatically buy and sell various cryptocurrencies using different strategies, such as indicators, dollar-cost averaging, grid trading, and many more.
However, it's very unlikely that bots can generate endless profit without you doing anything. Therefore, the goal of using bots and trading terminals should be to integrate them in such a way that you can perform better by automating parts of your trading.
That being said, our absolute favorite platform for advanced trading is 3Commas.

3Commas is one of the most advanced cloud-based crypto trading bots for those who are not joking around and know what they are doing. Whether you are looking just for smart trading tools, accumulating long or short positions, or an endless amount of bots with different needs, this platform is for you. 3Commas is expensive yet when implemented in the right way can provide priceless value for years to come.
Get a 10% discount for the first 3Commas subscription!
---
GunBot is an old school crypto trading bot. This platform is noncloud, meaning you can download the software and run it on your computer. All Gunbot plans are one-time payments and with a lifetime license and support. GunBot can automate all well-known strategies such as Bollinger Bands, Ichimoku, MACD and many more. The software has an intuitive interface, making it userfriendly, all exchanges are available and the community is active and supportive. This is a good product for those who want to automate their Bitcoin trading, with lifelong software and license.
---

Cryptohopper is a cloud-based automated crypto trading bot with the most tools available, giving you access to almost everything you could imagine of. This includes multiple trading strategies, backtesting abilities, a marketplace with a variety of signals and more. This software is great for those looking a variety of methods to manage their trades but not interested in coding itself.
---

Haasonline is the original cloud-based cryptocurrency trading bot, and one of the most advanced as well in the market. This platform has it all providing you an endless amount of tools and possibilities to manage and execute your trading plan. The only downside of this software is that it is expensive and not beginner-friendly.
---

Zignaly is a new advanced cloud-based crypto trading bot, the platform provides unlimited coins and automation by using either external signals, or you can also create your own strategies by using indicators and connecting on Tradingview. The platform also has an advanced trading terminal, in case you are familiar with that. Zignaly while still in beta is currently one of the less priced bots around costing only $15,99 a month, making it one of the most price-friendly bots for new users.
---

Kryll is an advanced and unique cloud-based crypto trading bot in the sense that it doesn't have a monthly subscription plan like it's competitors, instead, you only pay for what you trade, meaning there is an added fee on top of each trade. Fees can be lowered up to 95% by purchasing the KRL token. On top of this Kryll has the most simplistic user-friendly UI for automating your trades, so no coding is required or whatsoever.
Sign up and get 30% off on Kryll fees for the next two weeks!
---

WunderBit is an advanced cryptocurrency trading terminal. It providers a variety of services for both investors and traders, to both automate their investment and strategies and to generate additional incomes through investors' capital or through copying other traders.
---
Cryptotrader is a cloud-based automatic crypto trading bot. The platform supports all major Bitcoin exchanges, has backtesting tools, and strategies can be bought and sold in the open market. The platform makes it easy to set up a bot in minutes, and notifications alerts can be activated on email, and SMS.
---
NapBots is a cryptocurrency trading automation service. The platform provides a variety of its own automated bots that users can follow and subscribe to in order to generate passive cryptocurrency income over time.
---
Superorder is a cloud-based crypto trading platform that allows traders to build automated trading strategies using a visual interface. On top of this Superorder also allows traders to download chrome extension which helps traders to trade multiple markets using the most popular charting software Tradingview.
---

TradeSanta is simplistic easy to use cloud-based crypto trading bot that lets you either place long or shorts, manage trades around the clock saving your time and efficiency. This software runs on the cloud and has free to use plan, making it a great deal for beginners.
---
Aluna Social is an intuitive trading terminal and social copy trading platform, it provides API access that can be integrated with several top crypto exchanges.
---

LiveTrader is easy to use automated bitcoin trading software with all the latest indicator based trading strategies.
---

Shrimpy is a trading bot service for cryptocurrency portfolio automation. The platform helps users to diversify their portfolio into multiple different coins, with a click of a button.
---
Exchange Valet is a desktop app available on Windows, Mac, and Linux. It is not necessary a trading bot, but an advanced trading terminal.
---
Cryptocurrency Charts & Market Data
Whether you are a holder or trader, If you are serious about making money with crypto, having access to the best crypto charting platforms is key.

Tradingview is the industry leader charting platform on the market, not only it has the most widely used and well-known charts that almost every exchange known in the crypto industry is using, but it is also well known for markets outside of crypto and it has a good design and working social elements as well. This platform is a must-have package for anyone involving with trading cryptocurrencies or markets in general.
---

Coinigy is an all-in-one cryptocurrency trading platform designed for serious traders that want only the best. The platform is great because it offers desktop and mobile app and lets you trade over 45+ crypto exchanges from just one secure account.
---

Kaiko #1 leader of the industry in providing institutional-grade cryptocurrency market data. This platform provides over 10,000+ cryptocurrency pairs trading across 50+ exchanges including the market leaders such as Binance, Bitfinex, Coinbase Pro, Gemini, Okex, Kraken, Poloniex, and more.
---
Portfolio Tracking & Taxes
Find the best ways to track your portfolio, and file your taxes. These crypto services provide great assistance for importing trades from the exchanges and automatically converting the prices, while also helping you prepare for the tax purposes.

CoinTracking is an industry-leading service for tracking & analyzing your trades, it can generate real-time reports on profits and losses, you can observe the total value of your coins, realized and unrealized gains, generate reports for taxes and much more. CoinTracking has been around since 2013 and with over 6000+ coins and assets available, you'll always be aware of what's happening with your portfolio.

Save 10% on CoinTracking upgrades!
---

TokenTax is a worldwide crypto tax software platform and tax accounting firm. The Platform lets users calculate crypto taxes and file returns in such a way it becomes as simple and painless as possible.
---

Koinly helps you to calculate your cryptocurrency taxes and also to reduce them for next year. The platform is simple, reliable, it is available in over 20+ countries, and you can connect and import all trades from all major exchanges with just simple clicks.
---

Coinpanda is easy to use tax service that helps you calculate and file your taxes for digital currencies. The platform is built to make cryptocurrency tax calculations simple, automated and painless, and it is available in over 20+ countries.
---

CryptoTrader.Tax is the service to look at if you are just looking to report your crypto taxes with ease. You can import all your trades with just a push of a button and they have a great and active live chat support to help you out with all your problems so you'll be done in minutes.
Get 10% discount on purchases, use code: CRYPTOTAX10
---

Taxbit is a professional cryptocurrency taxing software that you can depend on, it allows easy imports from exchanges, and simplistic steps to generate tax forms for individuals & companies of all size.
Get 10% off on all Taxbit plans.
---

Zenledger is a fast and friendly tax tool for cryptocurrency investors and accountants, it helps you create quick tax forms and financial reports to trade smarter and to keep the IRS off your back.
Use the code REFERRAL10 to get a 10% discount on Zenledger!
---
Mining & Staking
Whether you are a cryptocurrency mining hobbyist or a serious trader looking for that perfect next mining play, these crypto services will serve you well.

Nicehash is the largest hash-power marketplace. You can either rent or sell hash power, mine using one of the most advanced mining software, exchange cryptocurrencies and much more. Nicehash is the go-to place when you are starting out with mining or looking more advanced spec mining opportunities.
---
MinerGate is easy to use download and run mining software that lets you mine coins like Ethereum and Monero, they also provide mining pools for multiple coins and a lot of information and tools for anyone just starting out with mining.
---

Genesis Mining is one of the largest and most trusted cloud mining platforms in the market. You can sign up today and start mining instantly, either Bitcoin or Altcoins.
---

MyCointainer gives users a simple solution for staking their cryptocurrency assets without having to handle the process themselves. Users can profit anytime, anywhere.
---
Shopping & Rewards
Have you ever thought of buying gift cards with Bitcoin, booking hotels & flights or earning free Bitcoin shopping online?
Yeah, we've got you covered, and these crypto services are for you.

Lolli is a reward program that gives you Bitcoin when shopping online, it makes it an easy and fun way for you to earn up to 30% in Bitcoin rewards when shopping at your favorite stores.
---
Purse allows users to buy products through Amazon at discounted prices, which has made it one of the most popular bitcoin services.
---

Bitify lets you buy and sell products online for bitcoins securely through their automated escrow service, it's just like selling via cash/Paypal.
---

Bitrefill is one of the world's largest and most popular crypto-only e-commerce sites. Bitrefill helps users to live on cryptocurrencies by allowing the purchase of over 750+ different gift cards and easy mobile top-ups in 900+ operators in over 160+ countries.
Try Bitrefill, and earn $10 in Bitcoin after you spend $100!
---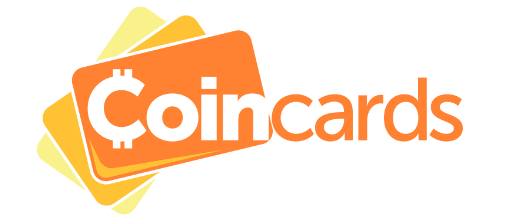 Coincards lets anyone spend cryptocurrencies for a large selection of gift cards from top American merchants. Spending cryptocurrencies has never been easier, and this platform makes it super fast for anyone to get their hands on some of the best cards in the market.
---

GiftOff offers the largest European selection to purchase gift cards from top brands! The platform has a large variety of gift cards from top brands in different categories, merchants can be found in every area such as restaurants, gaming, entertainment, fashion, jewelry and more.
---
TravelbyBit is a booking service for flights and hotels that allows users to pay with cryptocurrencies and save on credit card fees. On top of this, TravebyBit also allows you to earn Bitcoin rewards of up to 10% when booking eligible flights & hotels.
---

Travala prides itself on being the leading cryptocurrency booking service offering over 2,000,000+ hotels & accommodations with up to 40% savings.
---
Hosting & Domains
Web domains & hosting companies that offer crypto services.
Whether you are starting your first website or looking to flip domains, these crypto services offer everything from the most advanced virtual private server to the most unique decentralized .crypto domain names.

Unstoppable Domains is a blockchain domain service, that simplifies crypto payments and helps building uncensorable websites. Blockchain domains, replace cryptocurrency addresses with human-readable domains, and the same domains can also be used for websites. Blockchain domains are not, however, part of the regular centralized DNS system, instead, they are called alternative roots, which means domains are stored by you in your wallet just like regular cryptocurrencies. And no one can control your domain, without your private keys.
---
Namecheap is one of the best if not the best hosting companies in the world providing low prices yet top-notch services from dedicated servers to everything related to domains and hosting. Namecheap is our personal favorite and Bitshills.com is proudly using their services, we've personally never met as a dedicated and great support team as Namecheap has, they are very reasonable and will help you out if you ever find yourself with a tough situation. Namecheap accepts credit cards, PayPal and of course Bitcoin.
---

CoinHost Is a crypto & privacy focused Swiss made web hosting company providing solutions for crypto and blockchain communities.
---

Bitcoin Webhosting is a great Bitcoin focused hosting platform that respects your privacy and accepts, of course, Bitcoin as a payment method. They offer everything from dedicated servers to domain registrations.
---

Namesilo is one of the fastest-growing registrars with some of the cheapest domain names on the internet. With Namesilo, you can use Bitcoin, register & transfer domains, and auction them on the marketplace.
---

Cinfu is a dedicated VPS and hosting provider with servers in five different locations. Cinfu provides low prices and accepts several different payment methods such as different cryptocurrencies, including Bitcoin.
---

BitDomain is privacy and crypto-only focused dedicated server and domain name provider, on top of Bitcoin they accept a variety of other cryptocurrencies.
---
Web Browsing
Browsing the internet will never be the same.

Brave is a new type of crypto-focused web browser that lets users earn Basic Attention Tokens while surfing the web. The browser blocks ads and website trackers but gives users a choice to earn by letting the browser anonymously monitor user attention, then reward them accordingly with BATs.
---

Presearch is a new unique cryptocurrency-focused search engine designed to replace google and other competitors while simultaneously rewarding users from simply searching the internet!
---
Education
Crypto services that let you invest in your education, the one thing no one can take away from you.

BitDegree is Cryptocurrency focused online course marketplace. The platform lets anyone learn anything from Programming Languages, Blockchain, Digital Marketing to Business and more! BitDegree has hundreds of online courses and many different blockchain-based, transparent scholarship educations available, and if you manage to convince a sponsor, you can also learn for free and get money doing so!
Choose the most powerful courses and jump-start your career!
---
Advertising
Crypto advertising services for marketers of all sizes, these platforms are trusted by some of the biggest companies in the cryptocurrency space.

A-ADS was the first crypto advertising platform in the market, they have been around since 2011 providing a variety of packages and ways to grow your business. This platform is perfect for anyone interested in doing advertising using Bitcoin.
---
Bitmedia.io is crypto ad marketplace providing high performance and ease of use, this platform has been used by some of the biggest names in the crypto space and this is no wonder because they simply work well.
---

AdBit is a completely transparent Bitcoin focused advertising platform that lets users create smart bid auctions in real-time. Users can both advertise through the site or add their website and earn advertising income.
---

BtcVic is an anonymous Bitcoin advertising platform providing a simplistic interface with no registering required to get started.
---
Alerting
Crypto price alerting services.

Cryptocurrency Alerting is a powerful alert service that lets you create price notifications via Email, SMS, Phone Call, Browser, Webhooks, Telegram, Discord, and Slack bots.
---
VPN Providers
One of the best tools to protect yourself against hackers is to use Virtual Private Network (or just a VPN) that hides your IP address. This way its almost impossible for hackers to identify your original location.
Unlike most VPN providers, these services accept crypto payments, purchasing VPN with Bitcoin increases your privacy and provides stronger anonymity.
If you are serious about security, read: how to make your computer ultra-secure.

AirVPN is one of the most advanced and unique opensource VPN available today. This project is fully operated by activists and hacktivists in defense for net neutrality, privacy, and censorship-resistant future.
---

TorGuard is an anonymous VPN provider, that doesn't keep logs, has unlimited speeds, bandwidth, and allows up to 8 simultaneous connections. The provider also offers a 7 days free trial for anyone registering, and accepts Bitcoin.
---

PureVPN is one of the industry leaders when it comes to jurisdictions. This provider has servers in over 140 countries and is amongst the few that are located outside of 5 eyes, 9 eyes and 14 eyes jurisdictions. Users can also purchase a VPN using Bitcoin.
---

ExpressVPN service is packed with all the great features you'd want from one of the world's most trusted VPN providers. ExpressVPN has anonymous accounts, 30 days money-back guarantee, and it can be used on 5 devices simultaneously.
---

NordVPN is one of the industry's most trusted VPN providers, they have over 5500 servers across 59 countries and are arguably one of the fastest VPN experiences. NordVPN offers Bitcoin payments and 30-day money-back guaranteed.
---

Surfshark is one of the newest award-winning all in one low-cost Bitcoin VPN service provider. The service offers anonymous unlimited devices and all of the basic features, including kill switches, MultiHopping and Camouflage Mode, which makes it impossible for even your internet provider to know that you are using a VPN.
---

BitVPN is one of the most trusted leaders in the VPN industry and Bitcoin payments. The platform lets you purchase VPN anonymously using Bitcoin, and without the need to register.
---

Private internet access is an affordable Virtual Private Network(VPN) for which you can register, purchase and access anonymously using Bitcoin.
---
Poker, Casino & Gambling
Whether you are an experienced gambler or new to Bitcoin, these platforms will have everything you need for gambling with cryptocurrencies, find your favorite games, or start playing poker professionally using Bitcoin.
1xBit is a cryptocurrency-focused betting platform offering everything from the normal slot and casino games to live events such as esports, UFC fights, to betting on politics and many more.
---

SwC Poker is a low rake anonymous Bitcoin focused poker. SwC Poker can be played straight through the browser or you can download it on pc, mac, and android making it one if not the most advanced poker software in the market.
---

NitrogenSports has been around since the early days. It is the industry leader regarding Bitcoin and betting they have everything from sportsbooks to esports and poker. This platform knows what they are up to and will let you enjoy betting on things that you wouldn't even imagine.
---

BitStarz is an online Bitcoin casino that gives players tons of great games to choose from, and the ability to use both cryptocurrencies and several popular international fiat currencies.
---

Cloudbet is another great Bitcoin casino providing a wide variety of games to choose from including sports bettings and live casino. They have a welcome bonus up to 5BTC.
---

FortuneJack is a Bitcoin casino providing a wide variety of games to choose from such as sports betting, bitcoin dice, and live casino.
---
Unique Opportunities
Something out of the ordinary. Check these unique, cool and odd crypto opportunities

We Grow For You – CannerGrow is a Swiss Made Company with a unique project providing you the ability to own physical hemp plants and make money with Bitcoin and CBD oil.

CannerGrow lets users participate in hemp CBD production by providing the ability to purchase physical hemp plants using Bitcoin. The user then gets 50% of the revenue while the other 50% goes to the farmer. This equals around 70% yearly profit from original investment which is quite high, to begin with.
Here's our guide on how to earn passive income with Bitcoin & Hemp CBD Oil:
CannerGrow | Cannabis Participation – A Guide For Passive Income
---
Fanmix is a unique marketplace that connects fans with their favorite artists and music.
The platform allows a magical connection between an artist and their fans. It lets artists create exclusive content, release it on Fanmix, and publish on all major platforms, while fans can directly fund the creation of new artistic works.
---
CoinKit is a tipping bot that enables users on slack, telegram, discord, and twitter to send a variety of coins to each other through messages/tweets.
Learn more read our existing: CoinKit For Beginners guide.
---
Related Articles