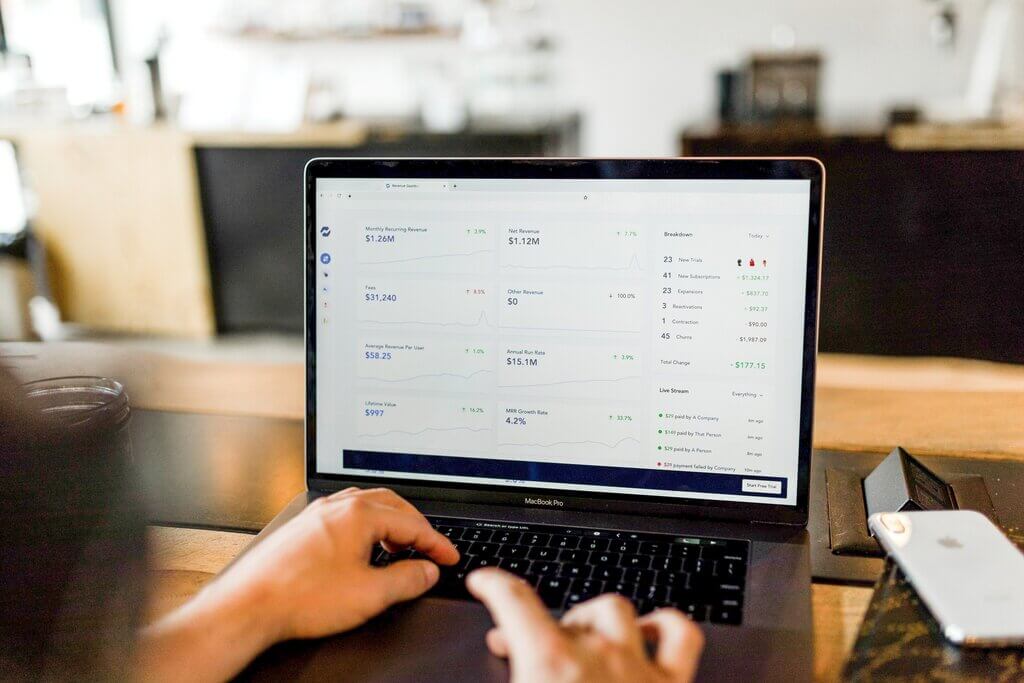 15 Best Cryptocurrency Portfolio Trackers in 2023 (Ranked By Readers!)
Cryptocurrency portfolio management services allow tracking of variety of different assets in the blockchain space.
These services allow quick importing of coins from all the major exchanges, and many cases they can also help in tax purposes.
1

20

2

10

3

9

4

7

5

7

6

7

7

6

8

6

9

6

10

5
Use the filtered links below to quickly find the top-ranking services on each category.

CoinTracking is an industry-leading service for tracking & analyzing your trades, it can generate real-time reports on profits and losses, you can observe the total value of your coins, realized and unrealized gains, generate reports for taxes and much more. CoinTracking has been around since 2013 and with over 6000+ coins and assets available, you'll always be aware of what's happening with your portfolio.

Coinwink is an open-source cryptocurrency portfolio, and watchlist tracking app. The app allows access to over 2500+ cryptocurrencies, users can make notes, calculate ROI on investment, and create price alerts.

Rotki is the only open-source cryptocurrency portfolio tracker, accounting, and analytics application available today. It is the only self-sovereign tool that enables control of one's financial data while respecting users' privacy.

CryptoCompare is another cryptocurrency market capitalization statistic website. The platform offers loads of guides and information regarding cryptocurrencies. The platform got popular by its first mover portfolio management services.

CoinGecko is a cryptocurrency market statistic capitalization website. The platform has been recently quickly growing in popularity due to recent changes in Coinmarketcap. And the platform offers one of the largest and most extensive databases of cryptocurrencies available today.

Delta is a portfolio management application, that keeps track of multiple different cryptocurrencies, including Bitcoin, Ethereum, Litecoin, and over 700+ other altcoins. The application is free to use, you can check coin prices, and market charts in your local currency of choice.

CoinMarketCap is the original old-school and still the most popular cryptocurrency market cap statistics website. CoinMarketCap allows you to search and look at thousands of different cryptocurrencies. The platform was recently bought by Binance and has then changed quite a lot offering loads of more services then it did before.

Coinlib is a cryptocurrency exchange data and statistic application to quickly view coins, exchanges, news, and other important information. The platform can also be used to track your portfolio, set alerts, vote on coins, and more.
CoinStats makes it easy to manage and track your cryptocurrency portfolio all in one place. Whether it's your wallets or exchange accounts CoinStats helps by tracking market fluctuations while also giving you the ability to trade from one intuitive platform.

Cryptocurrency Alerting is a powerful alert service that lets you create price notifications via Email, SMS, Phone Call, Browser, Webhooks, Telegram, Discord, and Slack bots.


CryptFolio is both a cryptocurrency portfolio management, and tax accounting service. The platform acts as a central hub for over 36 exchanges, and 21+ wallets, meaning you can easily pull your transactions, and generate crypto tax forms.
Altpocket is a social cryptocurrency portfolio management application. Meaning it gives you access to track your coins, but also to share your portfolio with your friends, family, or the whole crypto community.

Crypto Pro is an all-in-one multi-platform portfolio management application for cryptocurrencies. This app can be can used to view prices, monitor your portfolio, set price alerts, read the latest crypto news, and more.

Blockfolio was one of the first and still the most popular cryptocurrency portfolio management application available today. This platform supports over 10.000 cryptocurrencies, and over 500+ exchanges, from which you view prices, charts, and more.

BitUniverse is an automated cryptocurrency portfolio tracker with over 240+ exchanges integrated. The platform also utilizes Pionex trading bot within its arsenal, making it a viable solution for grid trading between multiple exchanges.
Want to submit cryptocurrency services on this list? Please, fill out this form or email us at info@bitshills.com