So you wanna buy Bitcoin using Bank Account?
Buying Bitcoin with a bank account is a great choice since a lot of services actually offer much higher limits and lower fees compared to credit cards.
Here are some of the best ways to buy Bitcoin securely connecting your bank account.
---
CEX.IO is one of the world's oldest Bitcoin exchanges still around, it provides worldwide coverage and allows anyone to easily purchase Bitcoin using Bank transfer.
The way CEX.IO works is that you deposit money to your account either using Bank transfer or you can also add a credit card, either way after the money is on your account you can purchase Bitcoin instantly.
CEX.IO also provides totally free deposits on your account via bank transfer if you use either USD, EUR, or GBP. This means you get the exact same number you deposit to your balance.
To get started with CEX.IO all you do is register by using your email and password, you will then have to confirm your email, where you will be prompted to verify your phone number and identity. From there you can deposit and begin trading right away. Depending on your verification level, bank transfer limits are either up to $200.000 a day or unlimited.
Although verifying your identity can be a bit of a hassle, if you are planning to purchase a lot of Bitcoin, it's still worth it in the long run.
CEX.IO is our absolute favorite when using bank transfer.
Purchase Bitcoin using CEX.IO.
---
Coinmama makes it super easy to buy Bitcoin with your bank account. And it should be no surprise since it's another old Bitcoin exchanges still around providing worldwide coverage.
To get started with purchasing Bitcoin using Coinmama, you will first create an account using your email and password, you will then confirm your email and login.
After you have successfully logged in, you will complete your account setup, by entering your personal details, you will also have to upload a copy of your id card to finish the process.
Once your account is verified, you will be able to purchase Bitcoin, you will start by choosing the amount you wanna purchase, for bank transfers the limit is up to $12.000 a day, additionally, there are no fees for bank transfers. After this, you will supply your Bitcoin wallet address.
This is where Coinmama differs since they actually send your Bitcoin directly to your wallet instead of keeping in the exchange hot wallet. The transaction will also be processed instantly.
Having stand through the test of time, Coinmama is definitely a sure deal for anyone wanting to buy bitcoin with a bank account.
---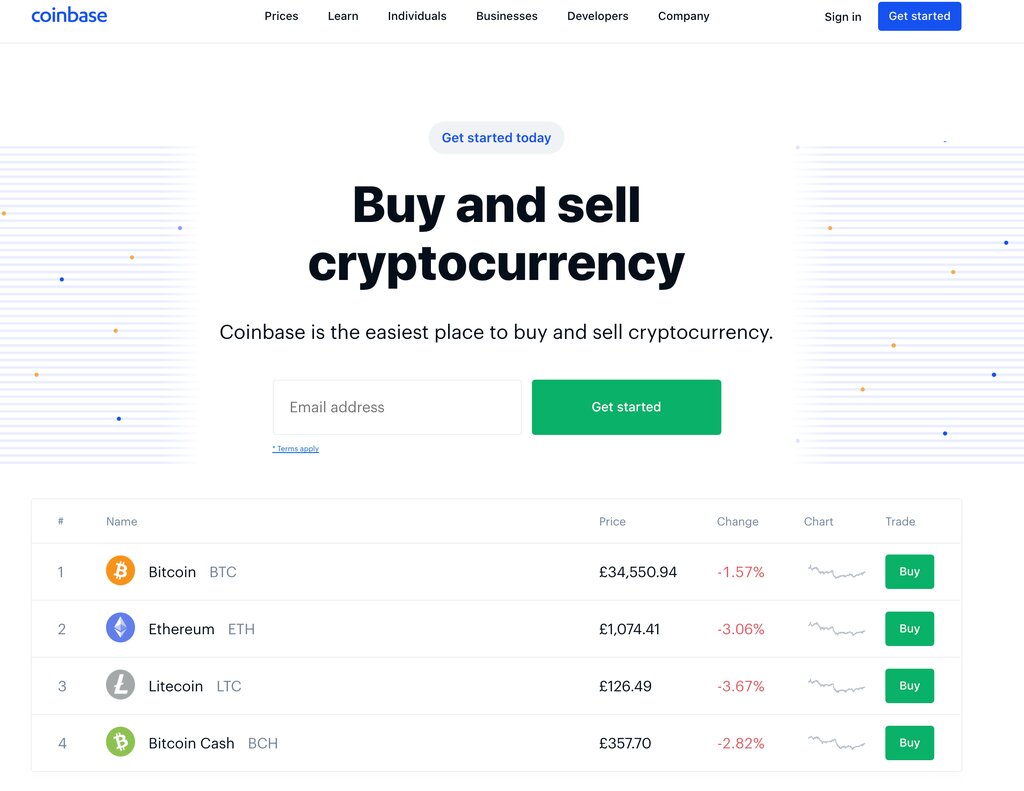 Coinbase is still one of the largest cryptocurrency exchange around and allows its users to buy Bitcoin easily using a bank account.
To buy Bitcoin with your bank account using Coinbase, you will start by registering using your email and password, from where you will confirm your email, and after that is done, you can begin verifying your account.
After your account is verified, you will first link your bank account to your online account. This is where U.S customers have a bit more advanced features since they get to have an instant connection. Depending on your bank, additional security questions may also be required. For simple verification bank, account deposit limits are up to 25.000$ a day.
Once you have linked your bank account, you can make instant purchases and the Bitcoin will be credited to your account immediately.
Create a Coinbase account and earn up to $34 for free in Bitcoin.
---
Bitpanda is one of the most popular choices among Europeans, and also the perfect choice for them to purchase Bitcoin using Bank Account.
Using Bitpanda is easy, you simply register with email, and password, you will then be asked to verify your identity. After you have verified yourself successfully you can deposit fiat on your account, and from there you will be able to purchase a Bitcoin with just a click of a mouse. Bitpanda has high depositing limits with Bank transfers up to 49.999,00 EUR a day.
Please note Bitpanda is only for European countries.
---
Alternatively, you can read more exchanges guides: