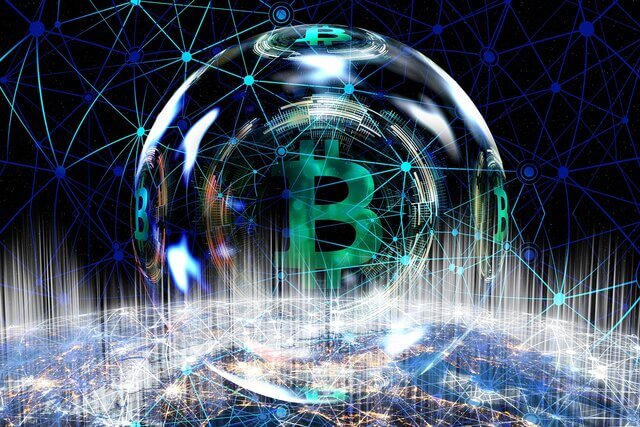 Best Cryptocurrency Exchanges By Country in 2023 (Ranked By Readers!)
Choose the country of your choice, and compare the best cryptocurrency exchanges each ranked by readers!
Not all exchanges treat users the same way, some won't allow people from certain countries, while others reduce banking, and other features or alternatively have extremely high fees if the user is from a particular country. These limitations of course make it annoying and frustrating for some people trying to participate in the global cryptocurrency economy.
For this reason, we've gathered the best crypto exchanges for people in each country, so that you can at least make the best of your current situation. Click on the links below to see the full list of the recommended crypto exchanges for your country.
Note that these exchange lists are only indicative, and are based on exchanges own mentioned restrictions. Make sure to study the rules that affect your own situation, as each country does have its own laws regarding trading & cryptocurrencies.
A
Best Crypto Exchanges for Afghanistan
Best Crypto Exchanges for Albania
Best Crypto Exchanges for Algeria
Best Crypto Exchanges for Angola
Best Crypto Exchanges for Argentina
Best Crypto Exchanges for Armenia
Best Crypto Exchanges for Australia
Best Crypto Exchanges for Austria
Best Crypto Exchanges for Azerbaijan
B
Best Crypto Exchanges for Bangladesh
Best Crypto Exchanges for Belarus
Best Crypto Exchanges for Belgium
Best Crypto Exchanges for Benin
Best Crypto Exchanges for Bolivia
Best Crypto Exchanges for Bosnia and Herzegovina
Best Crypto Exchanges for Botswana
Best Crypto Exchanges for Brazil
Best Crypto Exchanges for Bulgaria
Best Crypto Exchanges for Burkina Faso
Best Crypto Exchanges for Burundi
C
Best Crypto Exchanges for Cambodia
Best Crypto Exchanges for Cameroon
Best Crypto Exchanges for Canada
Best Crypto Exchanges for Central African Republic
Best Crypto Exchanges for Chad
Best Crypto Exchanges for Chile
Best Crypto Exchanges for China
Best Crypto Exchanges for Colombia
Best Crypto Exchanges for Congo
Best Crypto Exchanges for Costa Rica
Best Crypto Exchanges for Côte d'Ivoire
Best Crypto Exchanges for Croatia
Best Crypto Exchanges for Cyprus
Best Crypto Exchanges for Czech Republic
D
Best Crypto Exchanges for Denmark
E
Best Crypto Exchanges for Ecuador
Best Crypto Exchanges for Egypt
Best Crypto Exchanges for Estonia
Best Crypto Exchanges for Ethiopia
F
Best Crypto Exchanges for Finland
Best Crypto Exchanges for France
G
Best Crypto Exchanges for Georgia
Best Crypto Exchanges for Germany
Best Crypto Exchanges for Ghana
Best Crypto Exchanges for Greece
Best Crypto Exchanges for Guatemala
Best Crypto Exchanges for Guinea
H
Best Crypto Exchanges for Haiti
Best Crypto Exchanges for Honduras
Best Crypto Exchanges for Hungary
I
Best Crypto Exchanges for Iceland
Best Crypto Exchanges for India
Best Crypto Exchanges for Indonesia
Best Crypto Exchanges for Ireland
Best Crypto Exchanges for Israel
Best Crypto Exchanges for Italy
J
Best Crypto Exchanges for Japan
K
Best Crypto Exchanges for Kazakhstan
Best Crypto Exchanges for Kenya
Best Crypto Exchanges for South Korea
L
Best Crypto Exchanges for Laos
Best Crypto Exchanges for Latvia
Best Crypto Exchanges for Liechtenstein
Best Crypto Exchanges for Lithuania
Best Crypto Exchanges for Luxembourg
M
Best Crypto Exchanges for Madagascar
Best Crypto Exchanges for Malawi
Best Crypto Exchanges for Malaysia
Best Crypto Exchanges for Mali
Best Crypto Exchanges for Malta
Best Crypto Exchanges for Mauritania
Best Crypto Exchanges for Mexico
Best Crypto Exchanges for Monaco
Best Crypto Exchanges for Mongolia
Best Crypto Exchanges for Montenegro
Best Crypto Exchanges for Morocco
Best Crypto Exchanges for Mozambique
Best Crypto Exchanges for Myanmar
N
Best Crypto Exchanges for Namibia
Best Crypto Exchanges for Nepal
Best Crypto Exchanges for Netherlands
Best Crypto Exchanges for New Zealand
Best Crypto Exchanges for Nicaragua
Best Crypto Exchanges for Niger
Best Crypto Exchanges for Nigeria
Best Crypto Exchanges for North Macedonia
Best Crypto Exchanges for Norway
O
Best Crypto Exchanges for Oman
P
Best Crypto Exchanges for Pakistan
Best Crypto Exchanges for Panama
Best Crypto Exchanges for Paraguay
Best Crypto Exchanges for Peru
Best Crypto Exchanges for Philippines
Best Crypto Exchanges for Poland
Best Crypto Exchanges for Portugal
Q
Best Crypto Exchanges for Qatar
R
Best Crypto Exchanges for Romania
Best Crypto Exchanges for Russia
S
Best Crypto Exchanges for Saudi Arabia
Best Crypto Exchanges for Senegal
Best Crypto Exchanges for Serbia
Best Crypto Exchanges for Singapore
Best Crypto Exchanges for Slovakia
Best Crypto Exchanges for Slovenia
Best Crypto Exchanges for Somalia
Best Crypto Exchanges for South Africa
Best Crypto Exchanges for Spain
Best Crypto Exchanges for Sri Lanka
Best Crypto Exchanges for Sweden
Best Crypto Exchanges for Switzerland
T
Best Crypto Exchanges for Taiwan
Best Crypto Exchanges for Tanzania
Best Crypto Exchanges for Thailand
Best Crypto Exchanges for Tunisia
Best Crypto Exchanges for Turkey
Best Crypto Exchanges for Turkmenistan
U
Best Crypto Exchanges for Uganda
Best Crypto Exchanges for Ukraine
Best Crypto Exchanges for United Arab Emirates
Best Crypto Exchanges for United Kingdom
Best Crypto Exchanges for United States
Best Crypto Exchanges for Uruguay
Best Crypto Exchanges for Uzbekistan
V
Best Crypto Exchanges for Venezuela
Best Crypto Exchanges for Vietnam
Y
Best Crypto Exchanges for Yemen
Z
Best Crypto Exchanges for Zambia
Best Crypto Exchanges for Zimbabwe